A Quick Question To Our Team of Experts

Oasis Fertility helps couples realize the wonderful bond called family.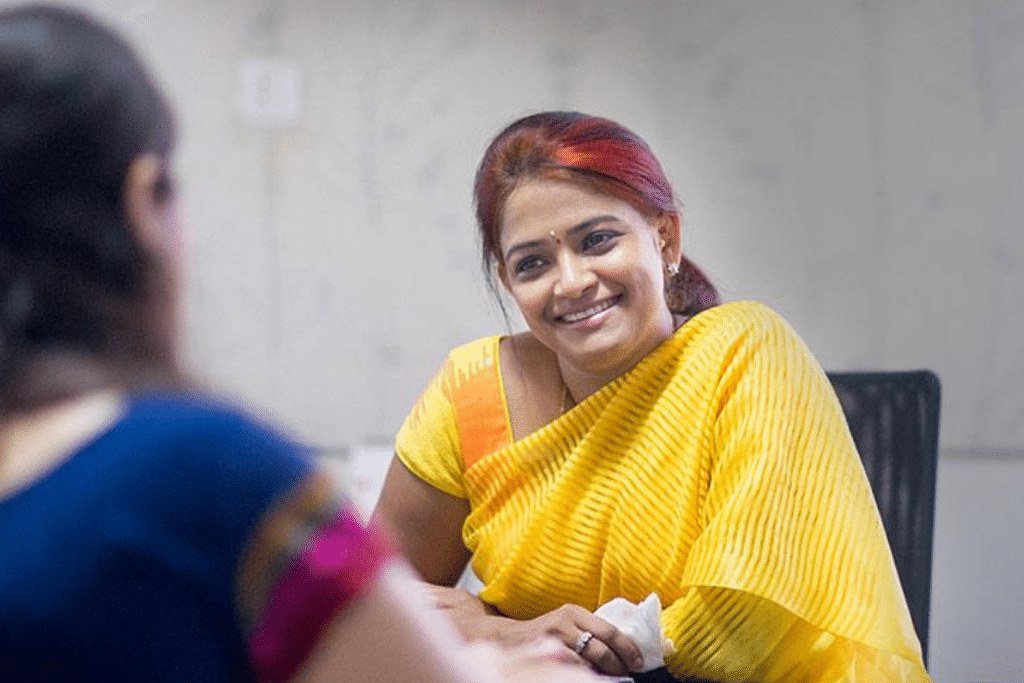 Parenthood is a dream for almost every couple. However, large number of couple are facing with infertility conditions, that deprive them of parenthood. In fact, one in every six couples is affected by some degree of infertility. With more couples having difficulties with conception due to lifestyle, stress and age, intervention through fertility treatments is becoming more and more necessary. Oasis offers couples the comfort and convenience of consultations, investigations and advanced treatments by highly experienced and trained fertility experts and embryologists, all under one roof.
We, at Oasis strive to give each of our patients a personalized treatment and the care they deserve, doing so with utmost confidentiality. We recognize couples' need for an approach that is both compassionate and competent.
Since it's inception in 2009, Oasis has established itself as a trusted healthcare service provider in the field of reproductive medicine.
8 Reasons Why Couple Choose Oasis
Oasis is a trusted and leading healthcare service provider in the field of reproductive medicine and is dedicated helping couples to experience the wonderful bond called family.
Our Treatments
Our expert team is adept in addressing any of your fertility needs and we at Oasis pride ourselves in offering efficient and evidence based fertility treatments such as IUI, IVF, IVM, PGS etc.
Our Expert Doctors
Get to know our internationally recognised team of doctors with a collective experience of 100+ years.
Our Expert Doctors
Get to know our internationally recognised team of doctors with a collective experience of 100+ years.
Quantifying Our Success
Our success stories are backed by real numbers. And we are super proud of our achievements.
Some of Our Happy Clients
speak about our treatments and success rates.
I am so excited to share my experience with Oasis Hospital. I have undergone treatments in multiple hospitals to be a "Mother". Everywhere it was a totally different experience of I compare it to Oasis Fertility. They didn't treat me like a patient they treat me as a family member and worry about me more than a mother. Would like to recommend all the pretty ladies who have difficulties being a mother to join in the supreme care hospital "Oasis Fertility.
I got married in 2014. I had some health issues. we went to many hospitals but there was no solution and there were no positive results. When we reach out to Oasis Fertility. We got treated by Dr. Aparna Vishwakiran madam. Within 2 months we got Positive results. Now we are blessed with a baby boy and we are very happy to share this. We are treated with good service and staff received us with good respect and care.
The doctor is very good. We feel very happy about conceiving in this hospital.
This hospital is good, on behalf of our family and my parents we thank Oasis Fertility. Treatment done at Oasis Fertility are very good, the staff is very nice and cooperative. They receive patients with respect and a good manner. My family and my parents were very happy that we choose Oasis Fertility for our treatment.
I would like to thank all the team members of Oasis Fertility. If I would have met Dr. Aparna Vishwakiran 10 years ago since when I had been trying to have a baby, I would have saved a lot of my medical expenses. She has made my life valuable. Once again my thanks and appreciation."
Thank you very much, Dear "Oasis",
From past years we are facing many problems to become parents in a lot of other hospitals. But when we are reached to Oasis Fertility' we are very confident with Dr. Parinaaz Madam and Staff. How they are treated and How they care. We are Very Happy Right now. Now we are going to "Be Parents" with the Support and Care at Oasis Fertility. We cannot express our happiness to your help in words.
Blog
Our team at Oasis will keep you updated with latest news about Oasis, fertility treatments and our success stories. Take a look..