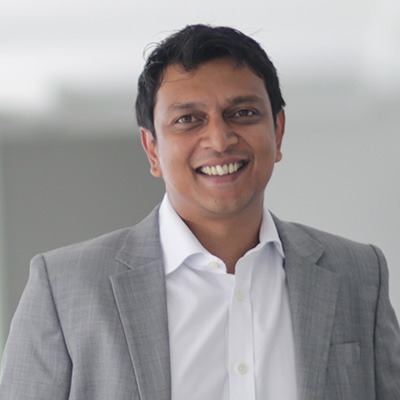 Kiran Gadela
Co-Founder and Managing Director
Being the Co-Founder of Oasis, Kiran has built the organization from scratch and has been instrumental in steering Oasis in the right direction to ensure professional, ethical and statistical success. He was responsible in defining the Oasis' vision, values and leadership owing to which it has now gained the reputation of a quality healthcare provider in India. With an eye on our values, Kiran works on developing the appropriate strategy to build Oasis into an extensive, trustworthy and accessible healthcare service organization.
Prior to his entrepreneurial journey, Kiran was an IT and Management Consultant with over 16 years of experience in diverse fields including information technology, banking and financial services. He spent most of his corporate career at London and worked in the capacities of a data and business analyst, team lead and project manager. He has managed and delivered several large scale projects & practices in the financial controlling space in Deutsche Bank and Royal Bank of Scotland.
Carrying forward his consulting experience, Kiran also created a unique and futuristic web based IVF information management solution called ARTis, which streamlines an IVF centre's processes and provided simple and effective management of fertility treatments for clinicians, embryologists and patients as well.
He holds a degree in Civil Engineering from CBIT, Hyderabad and is an alumni of the INSEAD Business School.