11 Questions to ask before choosing a fertility clinic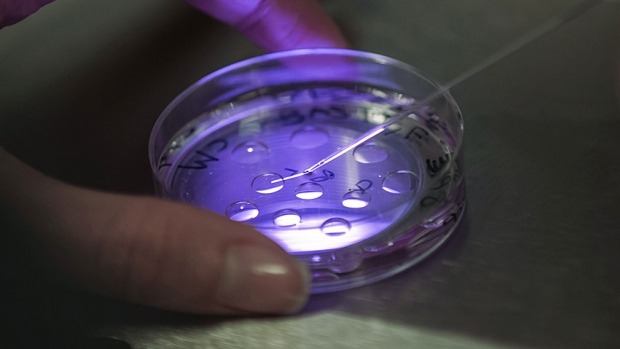 1. Does the centre strictly adhere to ICMR guidelines?
The Indian Council for Medical Research (ICMR) has a set of strict guidelines to be followed by any fertility/ IVF centre. Currently, though this is not a law, it is a bill pending in the parliament to be passed. So, it is definitely mandatory for an IVF Centre to be registered with ICMR and is important that they follow the guidelines. So, is your centre registered with ICMR?
2. Are you given individual attention at the centre?
No two fertility cases are the same. This means no two treatment cycles will be the same. Hence, every couple needs to be given specific and individual attention based on in depth understanding of prior medical history. So, if you feel that your centre is batching you up in a "package", it is time to rethink. Your case could be different and you are probably not being given the attention you should ideally be given.
3. Are there no hidden costs as part of the treatment pricing?
This is not a restaurant. An IVF Centre is a medical centre and hence needs to practice transparency in costs. So, in case your billing suddenly shows up some additional costs, you need to be wary of what is happening.
4. Are you and your partner comfortable with the doctor?
The key to any treatment cycle lies in the doctor-patient relationship. So, you need to place utmost importance to your comfort levels with the doctor. These could be assessed by understanding if your doctor clearly explains the entire treatment cycle to you, if the doctor ensures he or she is available whenever you need them and if you believe you can place your complete trust in the doctor.
5. Do you and your partner know the exact treatment plan along with individual procedures?
Procedures, medicines and injections are going to affect your body – this means you have the complete right to know what exactly is going on. So, ensure you are completely aware of the exact treatment cycle you will be made to undergo. In case you are not informed of the procedures and treatments, you need to rethink the clinic you are visiting.
6. Does the centre have a team of specialists including gynaecologists, counsellors, dietitians and nurses?
Any ART treatment is not a one-person treatment. An individual can NEVER treat you for infertility. So, ensure that your centre has sufficient support staff including doctors, counsellors and nursing assistants who can help you through the course of treatment.
7. Does the centre employ state of the art modalities and equipments?
Practice of reproductive medicine requires advanced technologies and state-of-the-art equipment. Apart from this, the modalities of treatment also needs to be advanced since better the medicine practiced, greater are the chances of success with fewer side effects. Also, this implies that the practitioners in the centre have significant experience in the field.
8. Are all your reports and information confidential?
Like it is true of any hospital, an individual's or a couple's medical reports are highly confidential and should be discussed only with the patient(s).
9. Is there a witnessing system inside the IVF lab?
Certain steps are imperative to ensure that the right embryo is implanted into the uterus. Patients go through significant efforts of time, energy and money to get treated, and it is mandatory that the right sperm and egg is used. So, to ensure this the concept of witnessing system is used.
So, a centre should have witnessing systems at every level to prove to the patients that their own embryo is used. When the semen is given by the male partner, he should sign and authenticate the labels. After this, every time the semen sample moves from one tube to another, there needs to be witness sign offs. Also, there should be a witnessing system at the time of insemination. This could be done manually or with the help of technology.
Due to the expense involved, in India only manual witnessing systems are followed. Make sure you check with your centre if there is a witnessing system in place. If not, it is definitely an indication on unethical practices.
10. Does the centre have a system to handle errors & mishaps?
An IVF centre should ideally be a zero-error zone. The architecture of the lab and the processes needs to support this. However, since human beings are involved, there is always a tiny margin of error possible. Does your centre have a system to handle these errors?
11. Does the centre document everything including the procedures inside the IVF lab?
The agreed concept is IVF is that if it not documented, it is not done. So, did you check with your doctor if every aspect of your centre, including the lab documents everything?