Can You Conceive If You Had Ovarian Cysts?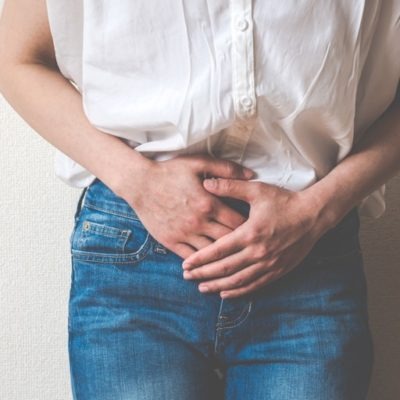 Ovarian cysts are fluid-filled pouches that develop on the ovaries. They are generally harmless and not cancerous. In most of the cases, cysts can be diagnosed during an ultrasound or any other imaging investigations, which will also let the physician understand the size of the cysts. Although most cysts do not cause symptoms, there may be a feeling of sudden discomfort and uneasiness, when a cyst bursts.
If ovarian cysts are diagnosed while a woman is trying to get pregnant, it's essential to understand that these cysts don't usually cause problems with fertility. Nevertheless, there are eternally exceptions to this.
Endometriosis:
Cysts do not always cause problems for getting pregnant. But if a critical condition, like endometriosis, is responsible for the cysts, there might be problems with fertility.
Endometriosis is a condition where cells from the lining of the uterus grow to the exterior of the uterus. This growth might cause a block in the fallopian tubes, and blood could get trapped in the ovaries, causing cysts.
Endometriosis decreases fertility, but it is not impossible to get pregnant after that. There are a few steps to take that help lowering the risk of endometriosis, like regular exercising, and avoiding excess intake of alcohol and caffeine.
Polycystic Ovary Syndrome:
Polycystic Ovary Syndrome or PCOS is one of the leading causes of infertility in women. The eggs get released from the ovary each month during the ovulation period of the menstrual cycle. These eggs are present in little sacs called follicles that are filled up with fluids, as the eggs mature. Usually, these follicles burst to deliver the developed eggs, transferring them to the womb for fertilization. In this condition, clusters of pearl-sized cysts in the ovaries affect ovulation and fertility.
Women who suffer from polycystic ovarian syndrome or PCOS have an imbalance in the hormonal levels which hinders the eggs to fully mature. The follicles grow and build up fluid, but the eggs do not get released. Ovulation does not occur, and the follicles might turn into cysts.
When this happens, the body does not produce the progesterone hormone, which is essential for the regular menstrual cycle.
Ovarian cysts are usually found during the early pregnancy stage, even if there is no menstruation. Typically, these cysts are not harmful just like any other ovarian cysts.
Nevertheless, there are a few potential problems if these cysts continue to grow throughout your pregnancy. There are chances that they might twist, rupture, or even cause difficulties during delivery. This is considered as one of the many reasons why it is necessary to always be under the supervision of a gynecologist/obstetrician during pregnancy.
If you have the polycystic ovarian syndrome, there is a heightened risk of having a miscarriage, gestational diabetes, premature delivery or pregnancy-induced high blood pressure.
Talk with our Obstetrician/Gynecologist about the risk and basic treatment options for this problem. At Oasis, we have a comprehensive team of experts for all the related fields of infertility. Contact us at 1800 3001 1000 or visit us!