After 5 years of infertility struggle, this couple finally conceived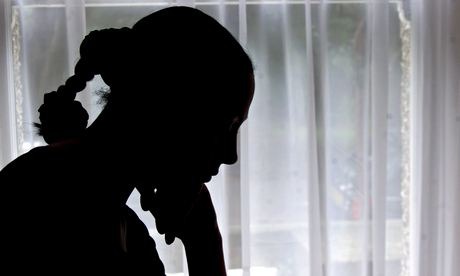 Sabita and Vasu started treatment at Oasis a year ago. They were 36 and 37 years of age respectively and had gone through several years of agonizing treatments for infertility.
They were married 8 years ago and they planned to not have children in the first 3 years. When they did plan to start a family, they realized that things do not go as easily as they had earlier imagined. So, when they could not conceive, the two of them went to a gynecologist where they went through a series of tests.
The then consulting doctor suggested that an IUI might not work for them so, they went in for an IVF cycle. And one after another, they went through 3 cycles of IVF with just a gap of 2 months between each cycle. All of them were unsuccessful.
Sabita says, "By now it was one and a half years since we started trying. We were worried about our age. We were emotionally upset after 3 cycles. I could not pull myself up."
By now, the couple had more misfortune their way, when Sabita had to be bedridden for 3 months due to a disk prolapse. This was the time they decided to take a break from fertility treatments since they had to give their emotional beings a break as well. They took a break of two and a half years and refused to go in for more infertility treatments.
At this point, a colleague of Sabita's spoke to her about his infertility. He did not directly imply to Sabita that she might have problems, but calmly told her that just in December 2013, they had twins after treatment at Oasis. Sabita calmly took the number and called Oasis the next day.
The Oasis profiling was done and both partners were perfectly fine in their medical tests. However, after more tests, one of the partners had a problem, which could be solved by medications. After this was done. our doctors suggested that the couple go in for an IVF cycle. At that point, the couple brought out the fact that the male partner was dextocardiac – meaning, his heart was on the right side of his chest. They did not know if that could matter.
Our doctors took no chance – despite the fact that the probability of this affecting the IVF cycle was exceptionally minimal. We took a series of tests to ensure that no problems could occur.
Vasu says, "Dr. Durga did not want to take any chances. She wanted to be 100% sure before she put us through another cycle."
Finally in Feb 2014, the couple went in for their first IVF cycle at Oasis. And it worked! Sabita is now carrying in her final trimester and waiting for the joy of a baby.
Sabita says, "The doctors were exceptional. They never gave us any false promises or hopes. Even after the pregnancy was confirmed, they insisted that we wait and watch for 3 months before any excitement."
Very good luck to Sabita and Vasu – they are going to see some sleepless nights soon 🙂