Coping With The Stress Of Infertility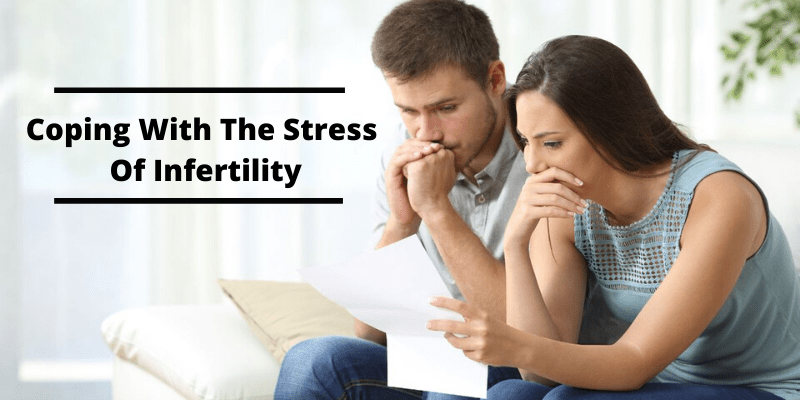 The idea of being infertile is something every couple dreads. It is natural to experience feelings of anxiety and frustration. What you should know is that you are not alone. 1 in 6 couples experience infertility, and who do not conceive in the first 12 months of trying. As daunting as your situation may be, there are ways in which you can deal with your stress and anxiety. They will help you become calm as well as focus on your body and mind.
Acknowledge your Feelings
The fundamental and most important step to reduce stress is to understand that the feelings you are experiencing are completely normal. Taking infertility tests and procedures frequently can drain you physically, emotionally, and financially. It is a lifelong dream of many couples to want a biological child. But, due to infertility, that dream cannot be fulfilled or at least temporarily.
Share your Fears and Questions
Dealing with infertility rises a lot of questions and gives you all kinds of fears. Sharing them with your loved ones or people around you who can help you find answers, understand them, and be sensitive to your concerns will help you deal with it. You can also join support groups where you will meet couples who are going through the same as you. You will be able to share better with like-minded people who share your feelings, problems, and concerns.
It's Okay to be Angry or Cry
If you have feelings of anger, sorrow, or guilt, you should show and let them out rather than keeping them to yourself. Try and take some time out, around 30 to 40 minutes a day, particularly for this. Address your feelings, release your emotions and vent out your anger so that you can feel better and have the energy to cope. Talk to your loved ones and let your feelings out in front of them as they do not judge you.
Stay connected to Family and Friends
Another effective step in reducing stress is to always stay connected with your friends and family. Talking and sharing your feelings and emotions with loved ones always helps as they are there for you. It will also help you relieve your stress and cope with what you are feeling.
Communicate with your Partner
You should remember the fact that your partner is in this as much as you are. Communicating with them will always help both of you. Infertility can take a toll on your marriage, often resulting in feelings of inadequacy, sexual pressure, the tension between them both, and unspoken resentment. Further, a man and a woman experience to the crisis differently. Neither of them may look at the situation like the other. So it is important to bridge the gap by talking about how you are feeling and listening to their feelings as well. A few sessions with a counsellor would also help you both regain your footing as a couple and help you move forward together.
A little Tenderness
Another way to reconnect with your partner is by reestablishing intimacy between you both in sexual as well as non-sexual ways. For example, you can make your partner's favourite dish or take them to their favourite place. Or simply hold hands, sit next to each other, share tasks, or give relaxing back rubs.
In the end, there may come days where nothing seems to be working. But, you should not lose hope, take a deep breath, accept your current situation and think of ways to work towards changing it. Oasis Fertility is here to help you become fertile and start your journey towards becoming parents.