Finding Hope Through Infertility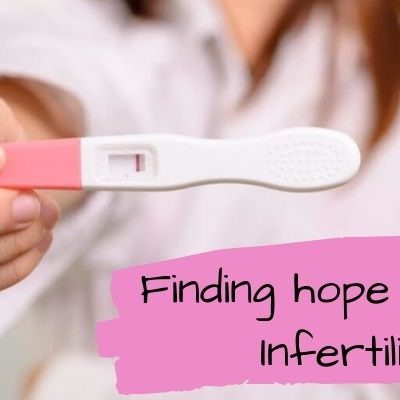 My husband and I have been trying to get pregnant for over three years. It was not a surprise to me as similar to all my other health conditions this also has to be complicated. Although it was a tough journey for both of us, we knew we will come out of it. On my regular obstetrician appointment, I mentioned to my doctor that I have been trying for three years and also when I tried for ovulation sticks, they were unclear, I had never seen a clear positive indication.
When my doctor assured me that it happens sometimes and I might be not ovulating. Taking into consideration my complete medical history, I should go and see a fertility specialist as soon as possible to get a clear idea of it. After listening to this, I left that doctors appointment confused and anxious, wondering what actually went wrong with me. As a woman, I know and I can relate, our greatest fear is usually is that we won't be able to conceive.
So, the next thing that we did is that went to the OASIS fertility center as suggested by our doctor. We then met the fertility specialist and began the fertility testing immediately. Probably my estrogen level was too low to be ovulating each month nevertheless I was consistently having my period. After quite of research, we found that it is common to have such a scenario or case. I was pleased to know that my husband tested very healthy which he was quite skeptical about. Our specialist then proceeded to tell us that I would need treatment to ovulate and get pregnant. He outlined for us all the options available and also the percentage of the success rate with each of them. The Specialists were quite compassionately a listening. I was high on emotions and my mind was racing with those fears again. The specialists then entrusted us that my recent hysteroscopy looked good and healthy and he is fully confident that he would be able to help us get pregnant.
Although we were aware that this pregnancy thing won't be as easy or as immediate as we had previously imagined but this fertility center gave us hope. This was enough for us to sustain and go through all procedure patiently.
Our specialist suggested us to go for a laparoscopy to remove the endometriosis. However, she did also have some inclination that it could cause miscarriage and probably this could likely be an ectopic pregnancy than a biochemical pregnancy. Then she suggested that we try IVF to bypass the tubes and not have any further complications. But we were still skeptical about it emotionally. I am glad that our specialist acknowledged our feelings and valued our pace.
Nevertheless, we were completely surprised to find that after 10 days into FSH shots, our specialist was shocked at how quickly my follicle growth was occurring. She then let us know that they rarely see this much success even with IVF patients. Precisely, my body and ovaries have developed so many large follicles that it was a really a more than ideal situation for IVF.
And finally, the day arrived when my fertility specialist told me that I am pregnant. Along with the greatest joy we were engulfed with fear that will we able to take proper care throughout the pregnancy? Our specialist assured us that everything will be fine and their center will take the utmost care needed in this phase.