How long should women try to get pregnant before calling their doctors?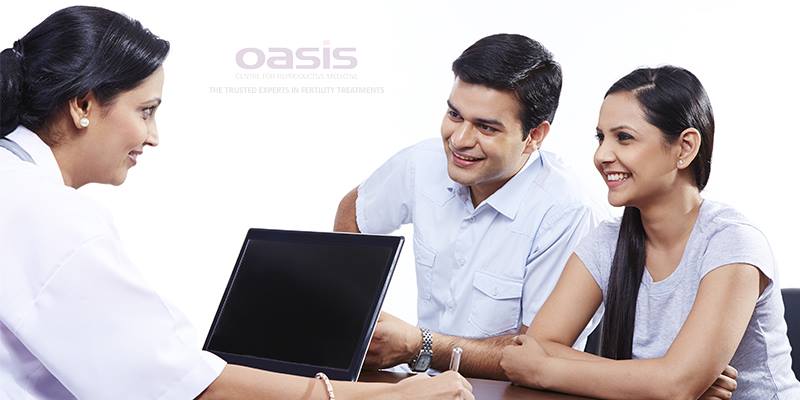 Infertility may affect anyone, irrespective of gender. The infertile condition can be divided into, primary and secondary infertility. When a couple is failing to have their first baby, the condition is known as primary infertility. Likewise, secondary infertility is when a couple has at least one child but failing to have another baby.
But, when you and your partner are not able to conceive, it is completely normal that you want to visit a doctor for a checkup. You might first want to visit your regular obstetric gynecologist itself for a routine checkup, citing him about the issue. Of course, if he/she feels the need, he/she will suggest and forward you to a fertility center.
But, before visiting a Doctor or a fertility center, how long one should wait or keep trying to conceive, is a big question and depends on many factors, particularly age.
IN CASE IF YOU ARE UNDER 35 AND PHYSICALLY FIT
You can wait for a year and try before going to the doctor.
It might, of course, come up with a lot of pressure, but yes, it sometimes takes a year to conceive, and one needs to stick to the plan for a year. Many women use contraceptive pills to avoid pregnancy. So, once they stop using the pills and it takes time to get pregnant, but they often become anxious rather quickly for not being able to conceive. So, if you are healthy, young and not able to conceive, you must wait and try for at least one year.
IN CASE IF YOU ARE OVER 35
You can wait up to around six months and try before visiting the doctor.
After 35, a woman's chances of pregnancy aren't the same as they used to be during their early 30s or in 20s. Hence six-month period is an ample amount of time to wait until you get pregnant. In this period, a doctor might observe you closely and suggest a pelvic ultrasound to examine your uterus and ovaries. This is an integral part of the evaluation, and you'll know through reports everything that you need to know.
IN CASE IF YOU ARE 40 AND PLUS
Right Away!
There is no need to wait if you are already above this age and it's high time you visit a doctor as soon as possible. The quality and quantity of eggs drop as a woman proceeds towards menopause by 45-50s. Though there are chances that a woman can conceive but the chances of miscarriage are greater.
In all three cases, once you are past a certain waiting period, a visit to a doctor is a must. For further diagnosis of Infertility, you can visit your nearest Oasis center.