National Infertility Awareness Week: 19th -25th April 2020 #converseandconcieve Campaign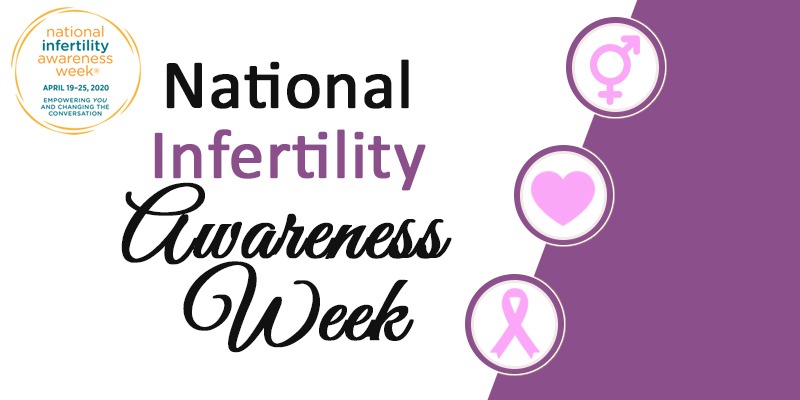 Hyderabad 19th April 2020: Amid COVID – 19 lockdown period Oasis Fertility has committed to hosting the National Infertility Awareness Week 2020 starting from 19th to 25th April 2020 with so many live events canceled because of COVID 19, people with infertility and those struggling to build a family need support more than ever. At Oasis we truly care about our patients and also would like to reach out to millions of people who always cherished to start a wonderful bond called family.
As we are aware that infertility doesn't discriminate any caste, race, religion, sexuality or economic status, it is almost a pandemic which most couples are currently going through.
The World Health Organization (WHO) states that one in every 4 couples in developing nations is affected by infertility. India has nearly 27.5 million infertile couples, and out of which only 1% of the couple come forward to get themselves treated. This is primarily because of the low awareness levels and the myth that the success rate in IVF/Fertility treatment is very low.
The total fertility rate, which is the number of children who would be born per woman if she were to pass through the childbearing years bearing children according to a current schedule of age-specific fertility rates, has declined from 3.9 in the 1990s to 2.3 in 2013. It is estimated that while female factor accounts for 40-50% of infertility among couples, infertility attributable to male factors is on the rise and constitutes 35-40%.
The entire objective of hosting National Infertility Awareness Week by Oasis Fertility begins as a part of a national movement that unites millions of Indians who want to remove the stigmas and barriers that come in the way of building families.
Initiatives by Oasis Fertility During the National Infertility Week 19th to 25th April 2020
#conversetoconcieve campaign is being launched and we would urge all the couples who are looking forward to overcoming the infertility issue to speak to the specialist at Oasis Fertility between 10 am to 5 PM over the phone and what more, the specialist are willing to listen to your issues and help you with a solution and all this is being done at no consultation charges.
#baatkarnesebaatbantihai campaign, In India Fertility matter, had always been a hush-hush affair and nobody would speak about it. During this awareness week, we would like all the people to openly speak about fertility issues with spouse, family, and friends.
#myinfertilitystory campaign. During this week we would also encourage the patients to share there successful fertility journey which could light a hope in millions of couples who are even dreading to start the infertility treatment journey.
#wearorange campaign. 22nd April 2020, we specially urge the patients to wear orange, upload pictures in FB and tag Oasis Fertility and show their solidarity for the fellow patients.
FB live sessions by our specialist during the week for the benefit of the folks who are willing to start the infertility treatment journey.
About Oasis Fertility
Oasis Fertility, a unit of the Sadguru Healthcare Services Pvt. Ltd., has redefined reproductive care in South India by bringing in internationally recognized best practices and protocols in Fertility treatments. It offers patient-friendly 'one-stop' daycare clinics, where consultations, investigations, and treatment are all conducted under one roof. Since its inception in 2009, Oasis has gained an excellent reputation for its high success rates driven by its high-quality services led by a team of highly experienced infertility specialists with international experience. The chain has expanded to 12 centres across the states of Andhra Pradesh, Telangana, Tamil Nadu, Maharashtra, Gujarat & Jharkhand.