Delayed Pregnancy, Pills and Infertility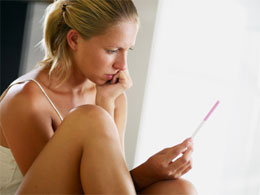 Birth control or delayed pregnancy does have its effect on fertility – which is definitely not to say that these factors necessarily lead to infertility. But yes- delayed pregnancy does engender complications of some sort or the other.
The problem is you are likely to get contradictory views when you look up the internet or just ask random medical professionals. Before you browse further through the post you should be aware of the fact that it is important to consult a reliable and reputable pregnancy clinic besides stepping up self-education. So let us walk you through the facts about the possible link between delayed pregnancy, birth control and infertility. Read on to be duly informed in this regard.
Delayed Pregnancy and Infertility
Now, let us start off by clarifying that you can become a mother even when you are 40. So, anyone who has opined otherwise is definitely wrong. What, however, is right is that there are risks involved in most of the cases of delayed pregnancy? As per reports, cases of "40+ pregnancy" have actually quadrupled over the last three decades. The number of cases of women becoming mother's post 35 has also risen. As per ONS (Office of National Statistics) data which came out in the year 1982 more than 6,500 live births were reported in England and Wales to ladies aged above 40. In the year 2012, however, the figures rose to more than 29,000. Needless to say, this paradigm shift in common "motherhood age" is directly attributed to the simultaneous shift in priorities of modern women. They are more career-oriented than their earlier counterparts as a result of which they choose a grave responsibility like motherhood at a much later stage in their life.
Are chances of pregnancy affected by pills?
However, medical experts have warned against the risks of delayed pregnancy as (especially pregnancy at 40). Mothers who are trying to conceive at 40 brook high chances of not becoming pregnant at all or experiencing miscarriages. The aforementioned ONS data further revealed that around 10 percent of moms aged over 40 delivered premature baby.
Pills and Infertility
It is difficult to gauge the impact of birth control measures on child birth by simply talking to women who have availed them. The views are as contradictory as they can get. While some would be of opinion that taking pills has actually gone to regulate their menstrual cycle, there are others who believe that the synthetic hormones have had an adverse effect on their ovaries. There are mothers who also believe that the pills should be washed off their systems before they attempt to become mothers. The experts however opine otherwise. Though these women believe that ovulation starts only after several months of taking these pills, there are experts who actually believe that ovulation should begin in a few weeks – and that pace of return of fertility is not at all slowed down because you had taken pills at some point of time. Mothers when they go off pills are advised to get done with their monthly batch and then prepare themselves to get pregnant. As simple as that!
Be guided by a credentialed pregnancy clinic without fail.