Fertility Issues: A Few Facts Discussed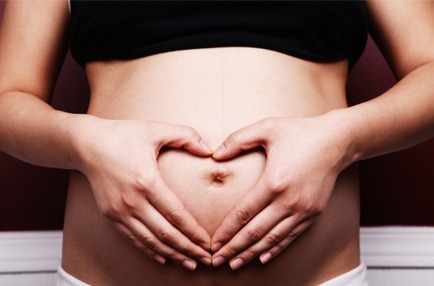 Couples finding it difficult to conceive even after a period of unprotected intercourse usually consult fertility specialists to address this "incapability". Now, the question is how exactly can the specialist help you? What exactly is the scope of the modern fertility treatment options available? To start off with, they can – at first- evaluate whether it is already time to "worry" or not!
Are you eager to find a pregnancy clinic to get your condition checked?
There are times when couples rush to fertility clinics without even realizing that there is time before they can actually start worrying about their chances to conceive. Do you know that if you are woman under the age of 35 you can wait for a year post unprotected sex to see a fertility doctor? You don't have to run to a "pregnancy clinic near me" just after four or five months trying.
Similarly if you are above 40 then you should only see a fertility doctor after you have had 6 months of unprotected sex without results. So, there is actually a "right" time to hit the fertility clinic. If you are already not aware of the same then it's your fertility doctor who will guide you in accordance.
Are you knocking the specialist at the right time? Are you knocking the right specialist?
Now, if you are not able to conceive even after trying for the aforementioned time frames then you should seek medical aid. One should clearly understand the different roles played by male and female fertility specialists. Men with fertility problems are best treated by either an andrologist or a urologist. Urologists are medical professionals who are trained in treating disorders associated with the urinary tract, kidneys, bladder and male reproductive organs. The urologist's work – when it comes to addressing male fertility – starts with semen analysis. They will also check the varicose veins in the scrotum and the hormone levels. The quality of sperm will also be checked in labs.
An andrologist, on the other hand, is someone who is either working as medical doctor or a lab specialist with a PhD in biochemistry or physiology or endocrinology. These individuals focus on the hormonal and physiological conditions that affect male infertility.
Female infertility often occurs due to discrepancies (blockage, scars etc) of the Fallopian tubes. Microsurgery or treatment focused on endometriosis is required for females incapable of conceiving naturally.
Your search for the best infertility specialist out there definitely starts with the internet. Which one is the best "pregnancy clinic near me"? What are the treatment costs? How have the services of the clinic been reviewed? Have they actually gone on to earn great reviews from clients? Are you taking the trouble to investigate the skills and reputation of individual specialists serving at the clinic?
It is very important to keep these factors in view while you are in the process of zeroing in on an infertility specialist. Please do not commit the mistake of settling for services in a rush. That's definitely not going to help you in the long run!