Are you Getting Treated for Infertility Soon?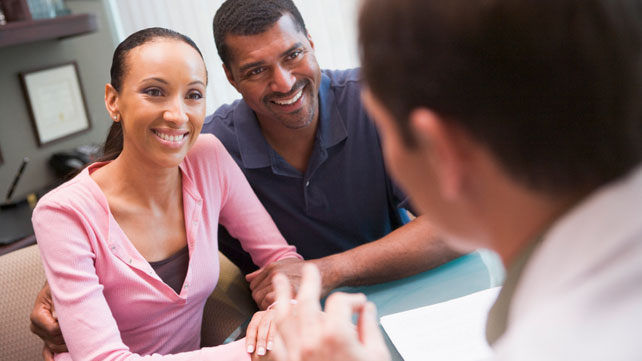 When you are bogged down by the insurmountable grief associated with your infertility, the presence of a fertility specialist seems comforting. However, there are several factors that one needs to consider before accessing fertility treatment. Now, one needs to educate oneself about the various aspects of infertility treatment before getting ahead with it.
The very first thing that one needs to keep in view is that there are a few fertility problems that are treated more easily than others. The ease with which a particular problem can be treated depends on the age of the affected partner (the one who is infertile), the gravity of the problem itself and to some extent – the skills of the doctor. Like at the age of 35 or after it, the risks of infertility and miscarriage go up among women. So, if you are 35 or older your fertility specialist might as well suggest you to skip some steps that are usually taken by the younger couples. Acquainting yourself with these facts just makes it easier for you to deal with infertility at the first place. So, basically if you see that one of your friends has got results from infertility treatment faster than you then you shouldn't really stress about it because now you know that these medical procedures are associated with differently timed-results.
Getting treated for Infertility: What it entails
Treating infertility cannot warranty a healthy baby. Yes. Any credentialed surgeon should spell out that no treatment option guarantees 100% success and even if it does help you get pregnant it does not promise a healthy baby (which is not of course to say that every baby conceived artificially is necessarily unhealthy).
It is very important to plan out with your partner in this regard. You would definitely like to consider whether at all you would you like to seek medical aids to conceive at the first place or not. If you decide to get on with the treatment you should figure out how far you would like to go with it. Would you only like to take medicines? Or try out surgery if medicine fails? There are couples who do not want to go beyond medicines.
Considering the Cost of Treatment and More
Then there are the costs of treating infertility to be considered as well. Do check your medical insurance thoroughly. In general, insurance doesn't really cover these costs. So, make sure you are doing your maths properly in this regard.
Infertility among women may be caused by various discrepancies like
Problems with ovulating
Blocked or damaged Fallopian tubes
Endometriosis
Other inexplicable causes
You need to consult the right specialist
Please make sure that you are taking the trouble to investigate the credentials of the fertility specialist as well. Do not really go on to settle for the skills of inexperienced surgeons or specialists. You will be required conducting thorough research on the background of the clinic before accessing treatment facilities provided by the same.
You are sorted!