Oasis Prides Itself On Being A 'One Stop' Fertility Centre. Why Is It Important?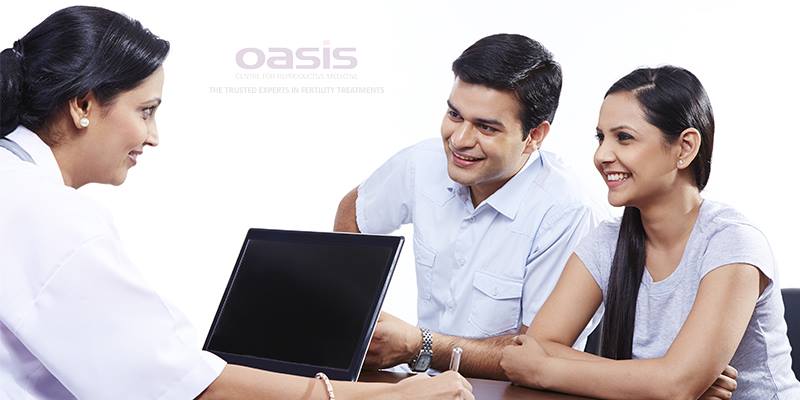 In the industry of healthcare, where the quality of service is monitored directly by doctors (rather than management professionals) there is a tendency for them to micromanage the entire process. This poses great challenges when the centers are of large-scale providing complete solutions like consulting, investigation and treatment. Further challenges are posed when the processes with a little similarity between each other deal with highly skilled staff working with cutting-edge equipment.
To deal with such complexity, many fertility centers usually tend to outsource their processes to various certified labs and hopefully, capitalism will deliver quality solutions on time.
This philosophy of Healthcare though found to be successful by many fertility centers is not held in faith by the team of doctors at Oasis. The various reasons are provided below:
Every Certified Lab or Outsourcer will provide the test or treatment with his cost and add a suitable profit margin before selling it to us. These individual profit margins of various tests and treatments add up to a higher price for the complete treatment. This is not the most economically efficient method to provide healthcare solutions and it would be difficult to provide quality assured treatments to our patients at market competitive and consumer-friendly prices.

Other added costs appear during outsourcing of various processes of a treatment. Cost of logistics like cold storage transport, specialized packaging to and from the outsourced lab, extra taxes are all costs that can be avoided if all the tests and processes in the treatment are carried out by a single organization.

To maintain the quality of the processes in the treatment which are managed by third-party labs, random samples are taken from the batches on which pre-decided quality checks are performed either by us or certification agencies for the labs in question. The labs will often tend to develop their laboratory protocols and procedures that will pass those tests than keeping the larger picture in mind. Rarely when working with outsourcers is the whole greater than the sum of its parts.

Most

Fertility treatment

work on a step by step protocol. When processes in the treatment have been outsourced, the speed of the treatment can only be as fast as the pace followed by the slowest supplier in the entire protocol. In case of non-delivery or rejection on grounds of quality, it brings the entire treatment to a sudden halt.

Oasis believes outsourcing various processes of the treatment might lead to loss of expertise. In due course in that process, this can lead to over-reliance on the corresponding supplier. Additionally, in case of crises, in-house experts on the process will always be available to handle the complications.
For these reasons at Oasis all staff and doctors are involved in all laboratory processes, tests and every other facet of consulting, investigation and treatment are maintained in-house.
Also, a strict adherence to standard and quality is maintained. Oasis is an ISO 2001 certified organization and diligently follows the Indian Council of Medical Research (ICMR) guidelines. Oasis is also a member of The American Society for Reproductive Medicine and The Federation of Obstetric and Gynecological Societies of India.