Ranked #1 Fertility Clinic in Hyderabad and the 2nd best fertility clinic across south India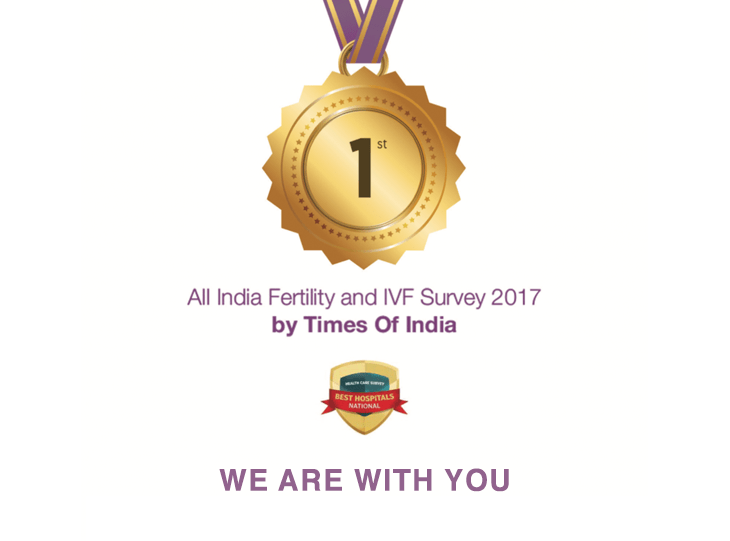 Ranked #1 Fertility Clinic in Telangana and Andhra Pradesh, 4th Best Fertility Clinic in the Top Ten list of India.
Oasis India, the leading fertility clinic in India creates history once more. It has been awarded as the #1 fertility clinic in Hyderabad and has been ranked the 2nd best fertility clinic in India across South India in a survey conducted by the Times of India in association with 13 Research Consultants. The most fascinating thing is that Oasis India is the only fertility clinic from Hyderabad and Telangana to figure on the list of top ten fertility clinics in India.
The objective of this survey was to find out the best Multi Speciality/Super Speciality/ Single Speciality hospitals and IVF & Fertility clinics in India and the methodology followed included 3 stages. In the first stage, as many hospitals were being listed as possible. The consultants used various sources including internet to include maximum numbers of hospitals in the first list. Then sent the list to various specialists to add or remove names from this list. In the second phase, a detailed report has been prepared on each of the hospital figured in the list. This included accreditations, facilities and infrastructure, number of medical staff, number of beds etc. After this the list has been shortened with the names of those hospitals that topped in each category.
In the final phase, opinions from many people such as specialists, social workers etc. and the experiences of patients also have been recorded. Based on these details, thorough research and analysis were conducted by experts to arrive at best hospitals in each category.
Oasis, won 4th Rank nationally, and came 2nd in the southern regional ranking. It was the number 1 fertility in Hyderabad. Oasis India, with clinics in Jubilee Hills and Gachibowli, extends the best service to infertile couples and there are many people who could realize their dream of parenthood through this clinic. While dedicating this achievement to the team of expert medical and supporting staff members, the Oasis India management expressed their gratitude towards all their patrons, well wishers and clients for the confidence they put on them and for the supports they extended in the past. Now the management is planning to open more clinics in Hyderabad to provide their excellent service to more people.