Sexual and Reproductive Health Awareness Day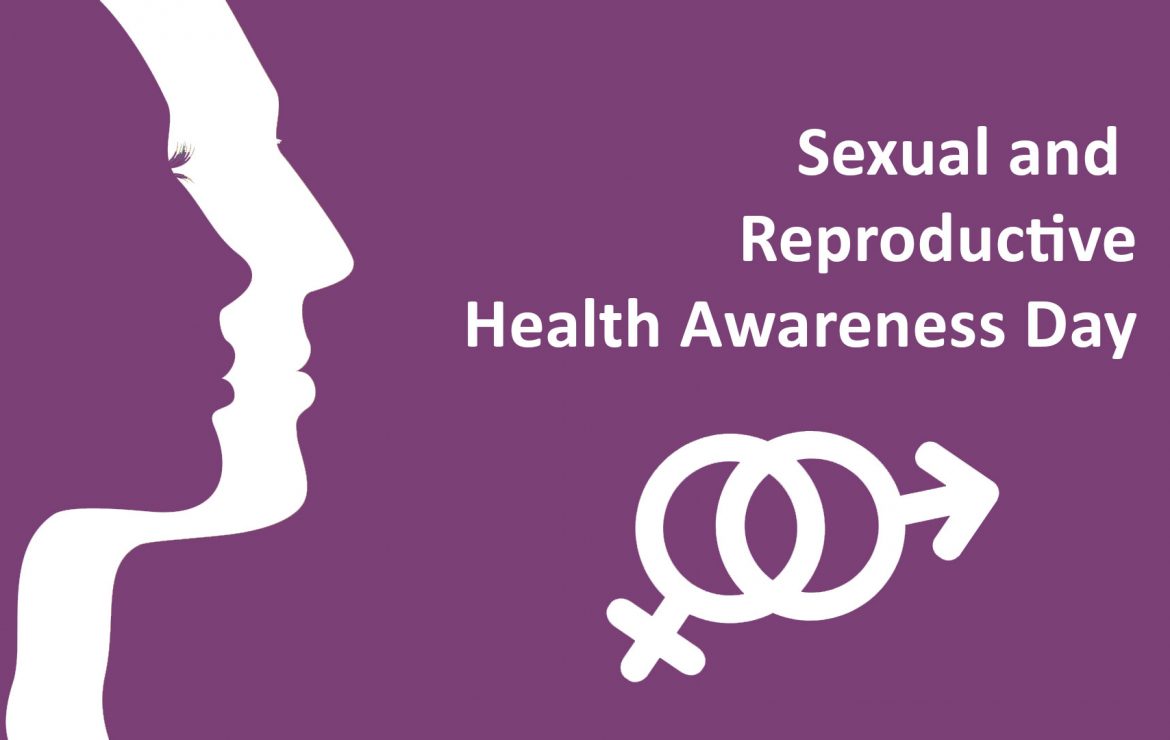 February is important for all couples around the globe. Another day in February is as crucial as Valentine's Day. Sexual and Reproductive Health Awareness Day is observed on February 12th, though the day is celebrated very rarely.
Sexual and Reproductive Health Awareness Day:
Health awareness events create publicity for health issues and aim to improve the condition and help save lives, sometimes these events encourage preventative action against conditions becoming more serious.
In an age, where a topic related to "sex" is not openly discussed, awareness of sexual health is the need of the hour. Several sexual health problems go undiagnosed and untreated for years due to the taboo, fear, and shame associated with sex which is instigated in people from ages.
Sexual health is defined by the World Health Organization (WHO) as a "state of physical, emotional, mental and social well-being in relation to sexuality; it is not merely the absence of disease, dysfunction or infirmity. Sexual health requires a positive and respectful approach to sexuality and sexual relationships, as well as the possibility of having pleasurable and safe sexual experiences, free of coercion, discrimination, and violence".
Sexual health is a broad area that comprises many interrelated challenges and problems.
Key issues and concerns are
· Human rights related to sexual health
· Sexual pleasure and sexual satisfaction
· Infertility issues in both men and women
· Diseases (HIV/AIDS, STIs, RTIS)
· Domestic and mental violence, female genital mutilation
· Sexual dysfunction and mental health issues related to sexual health
The goal of this day is to reduce stigma and raise awareness about health issues related to sexual and reproductive health, educate how to reduce the incidence of sexually transmitted infections, how to utilize essential healthcare services, and also include:
· Spreading awareness about safe sex practices.
· Educating women about family planning and the various types of birth control available.
· Educating people about sexual and reproductive health issues like prevention of STDs, menopause, unsafe abortions, and infertility.
· Educating people about certain superstitions and age-old practices like female genital mutilation and why it is important to eradicate such practices.
· Encouraging couples to have more open and comfortable conversations about sexual health and how to improve reproductive health.
Reproductive health around awareness is an important initiative due to its essential need in the community and also because of the sensitivity of the topic. It is important to take the necessary steps to maintain your reproductive health. Taking care of yourself and making healthy choices protect you from infections, miscarriages, and fertility issues in the future when you plan for pregnancy.
Talking to your partner about one's infertility is no offense. Not all couples respond to infertility always, so counseling sometimes helps them to avoid difficulties in their relationship. Infertility, this phase is an awkward phase with individual and private experiences, though the outcomes are unpredictable.
Sexually transmitted diseases are one of the important health concerns that have a significant impact on the sexual and reproductive health of people. STIs like herpes, syphilis, HIV, and gonorrhea can have long-term side effects on your health and mental health of your partner. Using condoms and getting vaccinated can help prevent infection.
How can you take control of your sexual health?
It is never too late to start your sexual wellness journey.
· Schedule an appointment with your doctor to address any concerns you or your partner might have.
· Get tested for sexually transmitted infection (STI) and HIV. You or your partner may be carriers and be unaware of it as many STIs do not cause any symptoms. Always use contraceptives.
· Consult a fertility specialist if you are planning on having a baby or suffering with fertility issues. At Oasis, our trusted and experienced specialists provide customised treatment plans for our fertility challenged couples.
Reaching out regarding issues related to sexual health may feel uncomfortable but maintaining your health, sexual health in particular is necessary.