5 Rights Every Couple undergoing an ART Treatment (IVF Treatment) Need to be Aware of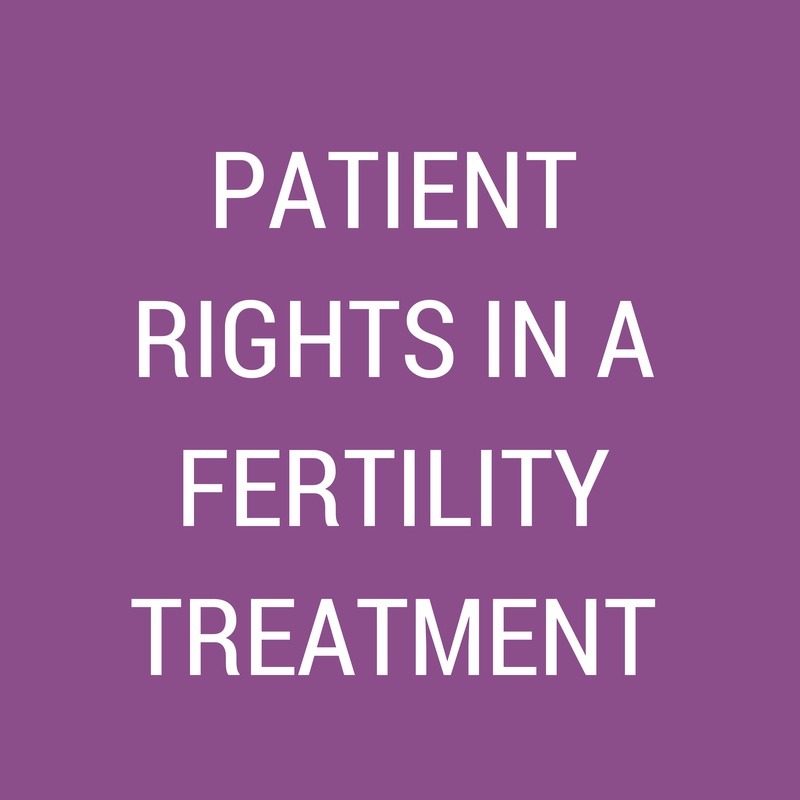 1. Right to consents for all treatments the couple undergoes
Like any other medical procedure, all procedures which are part of the IVF treatment cycle NEED patient consent. Always ensure your centre takes a written consent from you – it is your right.
2. Right to knowledge about the complete treatment cycle
The couple needs to be completely aware of the entire treatment cycle. Your doctor MUST ensure you know the exact nature of the problem and corrective action that is going to be employed.
3. Right to Information about Potential Risks & Complications
The IVF treatment cycle involves hormonal medications, injections & minimally invasive surgeries apart from other procedures (such as egg pickup & transfer). Depending on the individual's medical history, the treatment cycle could cause unpleasant side effects. It is essential that every patient know what he or she is putting his body through and what are the potential side effects of the same.
4. Right to information about alternative treatment
In any ART treatments, there is no such thing as a one point solution. Scientifically, there is always an alternative. Usually a treatment cycle is employed which gives the best success rate with least side effects. So, doctors always need to make patients aware of the alternative to a chosen treatment cycle. The patient always has the right to final decision making with regards to the treatment cycle employed.
5. Right to Reports & Treatment Summary
As per the RTI act, a patient is entitled to all his/ her medical records. A patient can choose to go to any other centre for further treatment, and the centre where he/ she has taken undergone a treatment cycle MUST provide at least a photocopy of all reports & summary.