A case study of successful pregnancy with PGS (Preimplantation Genetic Screening)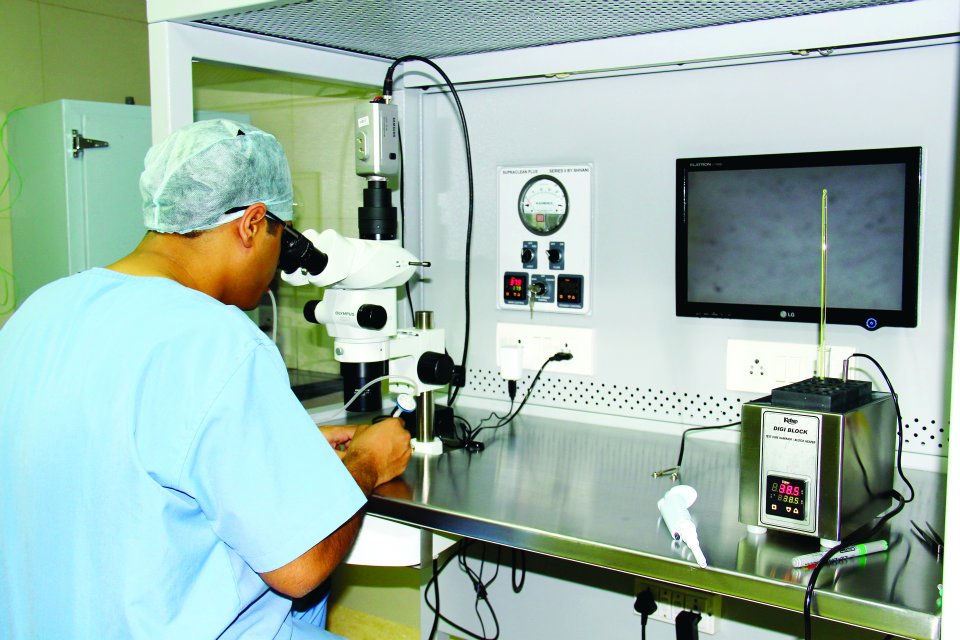 Oasis is one of the very few center's in India to provide Pre-Implantation Genetic Screening (PGS) / Diagnosis (PGD). PGS / PGD are recent developments in modern medicine which are used to assess the genetic profile of the embryo before it is implanted, thereby increasing the chances of a healthy foetus.
PGD is used to assess if the embryo has any specific defect or carrier of any congenital diseases or hereditary single gene defects. With PGD we can screen the embryos prior to embryo transfer and genetically healthy embryos can be implanted thereby increasing the chance of success.
This is a great alternative to the currently practiced post conception diagnostic procedures, which could lead to a selective pregnancy termination if there is something wrong with the foetus.
PGD is presently the only option available to avoid the high risk of a child affected with a genetic disease before conception. It is an appealing way to of preventing a heritable genetic disease prior to conception.
CASE HISTORY
Radha* (36 yrs) and Sunil* (41 yrs) had been married for 14 years when they came to Oasis. In the past, they had 4 natural cycle conceptions, all of which ended in miscarriages. Despite, the history of recurrent miscarriages, her previous doctors and diagnosticians, could not find anything wrong with her and suggested an IVF procedure since Radha's age was advancing and ovarian reserves were depleting. The IVF procedure was successful, and she got pregnant. However, after 8 weeks of pregnancy, she once again miscarried. The recurrent miscarriages still remained unexplained and a consultant suggested a donor gamete cycle. However, Radha and Sunil were reluctant and came to Oasis.
OUR TREATMENT
On reviewing all previous reports, our doctors understood that a genetic study of the male partner was missing. So, we suggested the same as a result of which, we identified that the male karyotype had a translocation, which was causing these miscarriages. So, we encouraged the couple to take up Pre-Implantation Genetic Screening (PGS) of the embryos. On their approval, we sent 6 embryos for PGS. However, all of them turned out to have abnormal chromosomal status and we canceled the embryo transfer. The couple was still hopeful and expressed that they wished to try again. So, the second time, we sent 6 embryos again for PGS. This time, one of the embryos had normal chromosomal status, and we scheduled a transfer with this one embryo. This embryo worked and Radha conceived. Also, her pregnancy turned out well, and she is currently 26 weeks pregnant.
You can read more about Preimplantation Genetic Screening here.