Advanced Fertility Treatments- Hope beyond IVF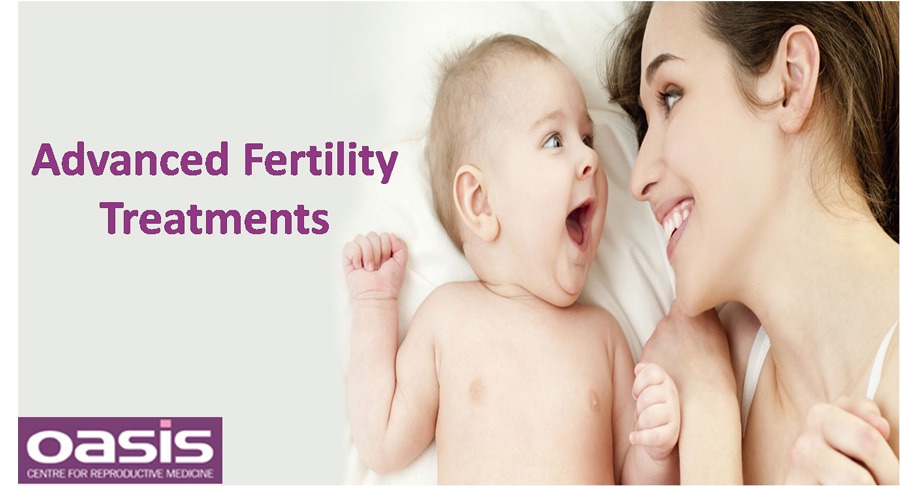 With one in six couples dealing with infertility issues, the demand for advanced fertility treatments with higher success rates is imperative. Today couples are looking beyond IUIs and IVFs when it comes to treatment options.
The scientist and researchers in the field are constantly looking for the safest and most effective techniques and technologies to increase chances for a successful pregnancy and delivery, while giving all reasons to couples to stay positive along the way. Advancements like IVM, PGS, and Fertility Preservation available at Oasis are some of the ways that are helping us to redefine the IVF experience and expectations of success.
In-Vitro Maturation of Oocytes (IVM)
IVM is an advanced technique in assisted reproduction. In a routine IVF cycle the women receives multiple hormonal injections, resulting in more number of eggs. Of these only the mature eggs are subjected to IVF. In an IVM cycle immature eggs are collected and matured in the lab and later subjected to IVF.
Dr.Durga Rao, Medical Director at Oasis and one of the pioneers in defining the IVM treatment highlights the several advantages IVM has over over IVF for specific cases – because the procedure requires lesser or no medications, is cost effective and needs lesser hospital visits.
Pre Genetic Screening (PGS) / Pre Genetic Diagnosis (PGD)
Pre-Implantation Genetic Screening (PGS) / Diagnosis (PGD) are recent developments in modern medicine which are used to assess the genetic profile of the embryo before it is implanted, thereby increasing the chances of a healthy foetus.
With PGS all 23 chromosomes can be analyzed which gives more clarity into the profile of the embryo. This is a great alternative to the currently practiced post conception diagnostic procedures which could lead to a selective pregnancy termination if there is something wrong with the foetus.
Fertility Preservation
Fertility Preservation is the latest advancement in reproductive medicine where patients can preserve or retain their fertility or ability to procreate. Patients who undergo cancer treatments in the form of radiation or chemotherapy are prone to fertility issues.
This technique is a boon for cancer patients and couples who look at having children in advance years due to lifestyle and career orientation. With medical advancements, young men and women can opt for fertility preservation techniques where they can vitrify their sperm or oocytes to be used later.